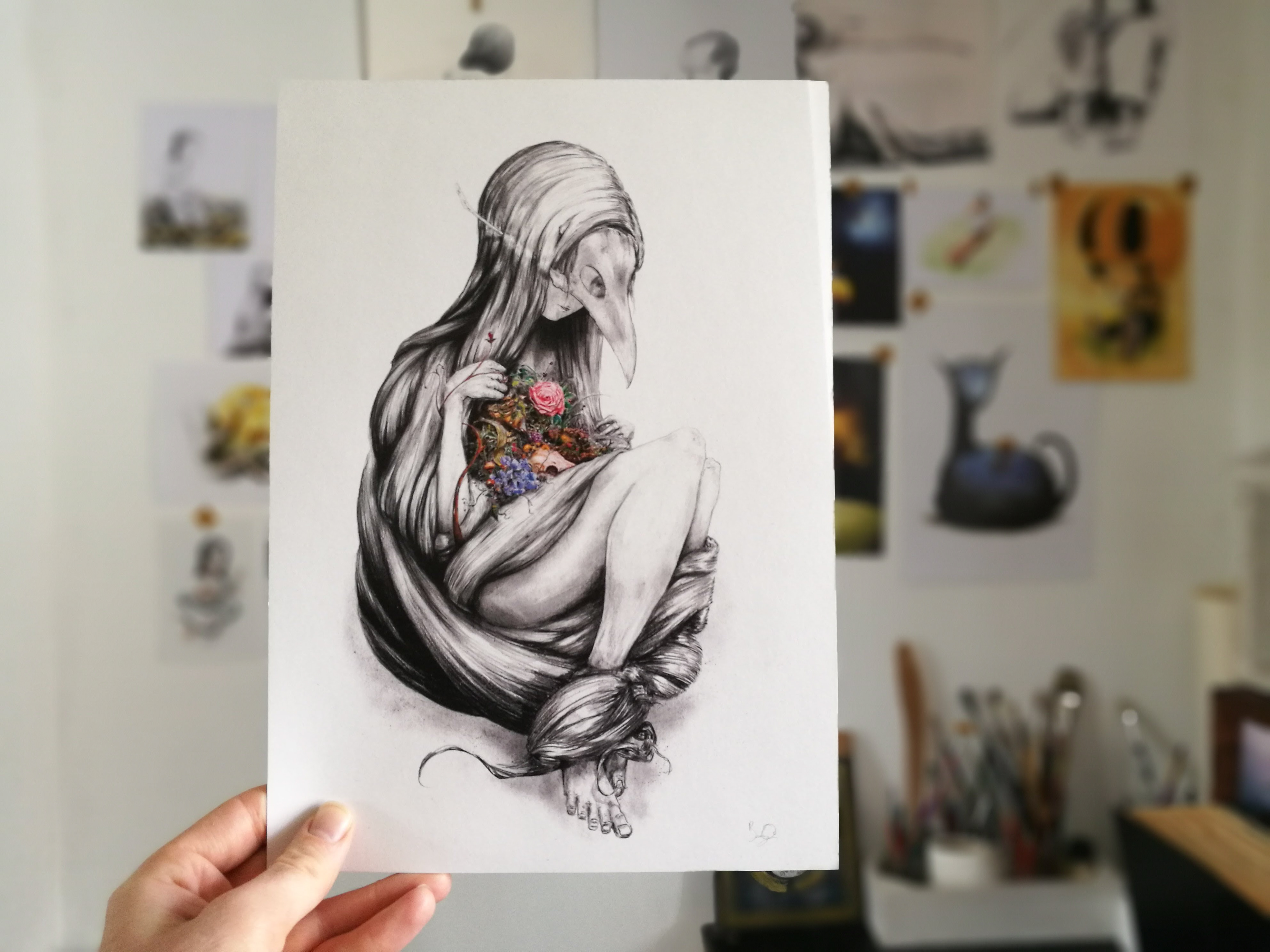 The prints I supply come in two forms. Archival quality Giclee and eco-friendly digital. My Giclee prints are created by The Copperhouse studios in Dublin. They are high quality prints in archival inks on 100% Cotton Rag. My eco-friendly prints are printed on 100% recycled paper by The Print Factory, Ireland.
Cotton Rag paper is in itself a more eco-friendly solution than regular wood pulp paper. It is typically made from the waste materials of the cotton industry.
I always endeavor to source sustainable and environmentally friendly products and services. My main source of stationary is Klee paper (Eco-Craft suppliers). I use their recycled papers and their bio-degradable display bags.