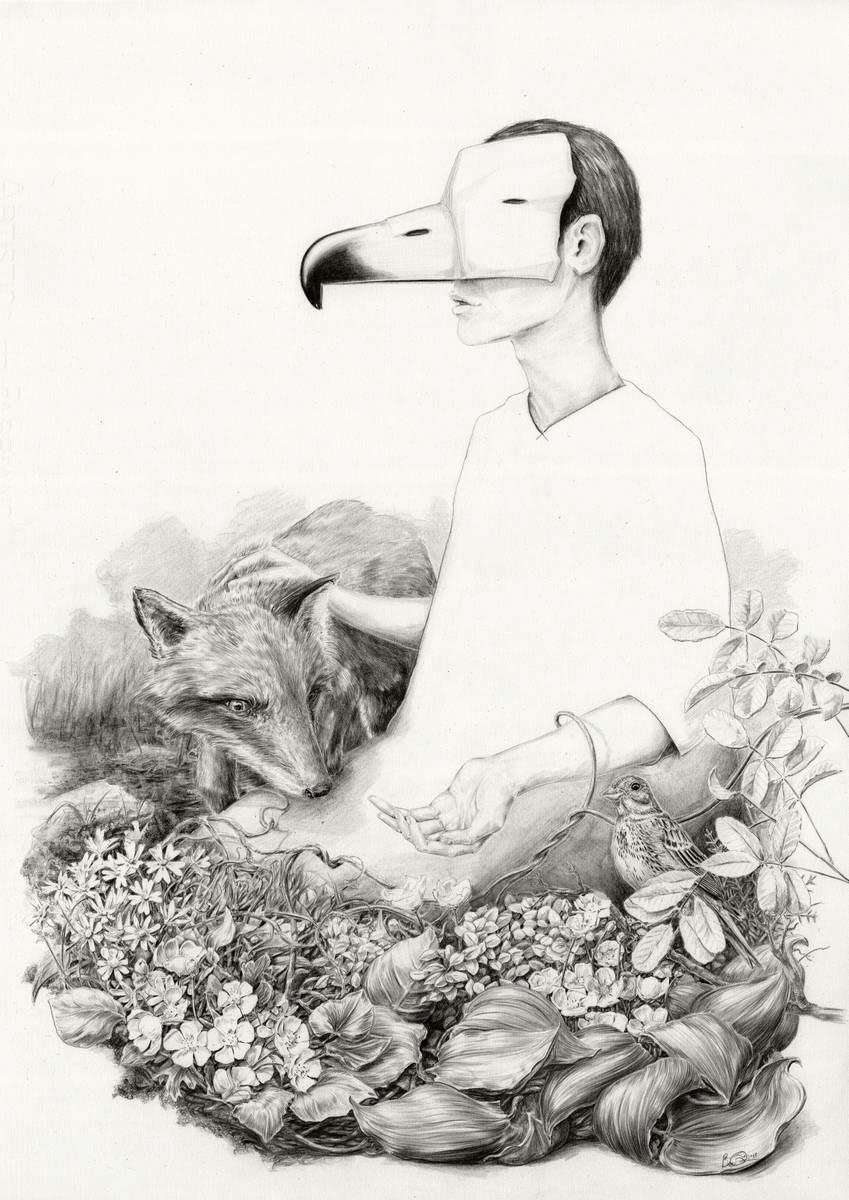 An original illustration in pencil and watercolour on Fabriano Artistico 100% Cotton Rag
45cm x 58cm
At times hunted for sport or fur and seen as a threat to domesticated poultry, foxes do not always have a positive or simple relationship with humans. But they adapt well to changing habitats. The Corn Bunting, however, is listed as an extinct breeding species in Ireland, likely due to habitat loss and pesticide use. Projects like the Corn Bunting Recovery Project in Scotland show that voluntary changes to agricultural practices can help save such farmland birds.
Unframed. Framing may be arranged.
Please use the contact page for sales inquiries.